14,950 polling station officers to cast early vote
Public employees assigned as polling station heads and clerks in the 2022 elections slated for May 15 are scheduled to go to the polls on Thursday May 12. They total 14,950 and shall vote at the government offices across Lebanese Aqdiyah according to their place of registration, and not according to their workplace location. Table No. 1 below shows that the Qada'a of Akkar comes first in terms of the number of polling station officers (1,882), followed by Baalbeck (1,722) then the Qada'a of Chouf (1,207).
Table No. 1: Number of polling station officers by place of registration.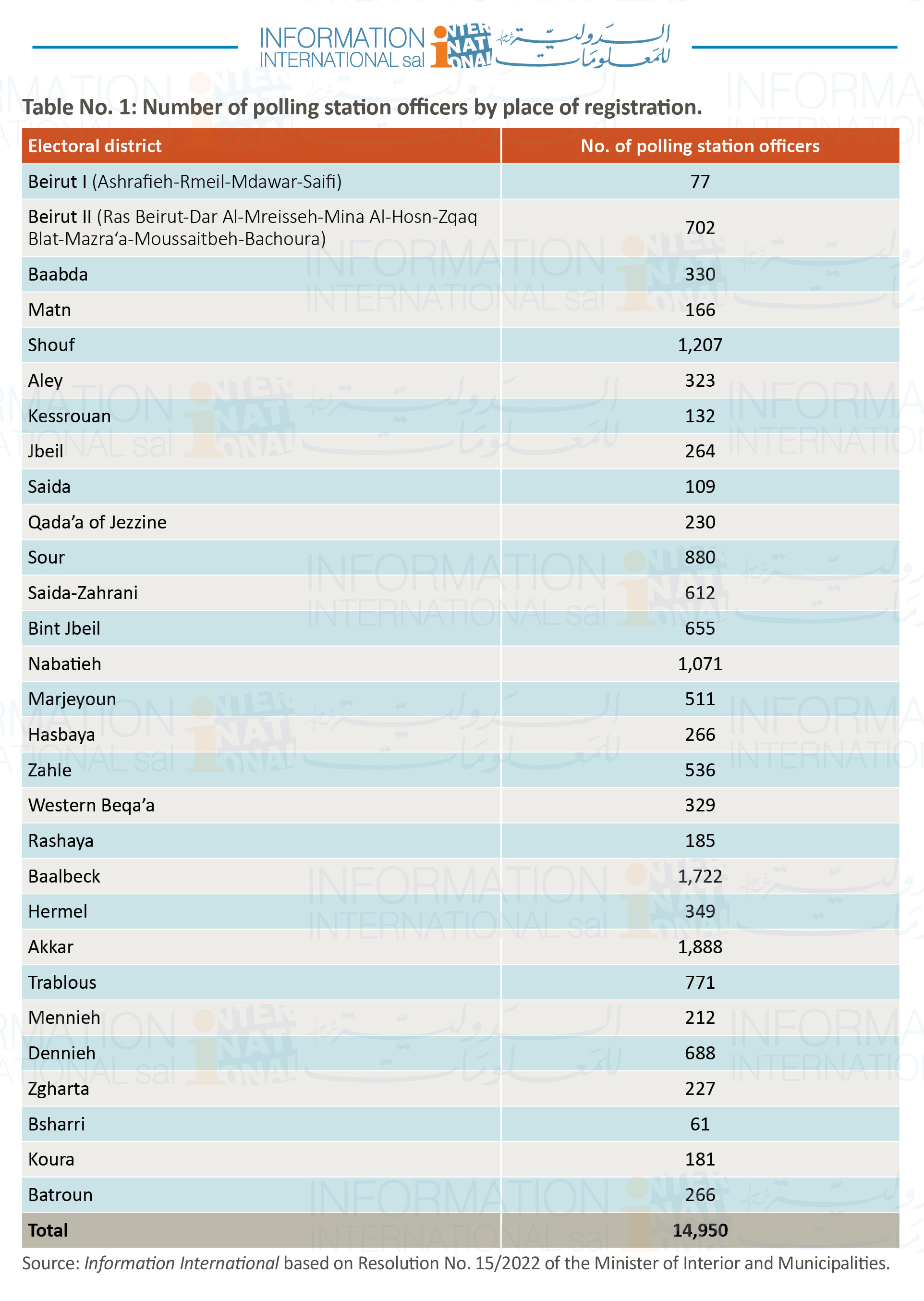 Source: Information International based on Resolution No. 15/2022 of the Minister of Interior and Municipalities.