Real estate shines bright amid Lebanon's banking crisis
With the deepening of banking crisis, the tightening of restrictions on cash withdrawals from dollar accounts and the depreciation of the Lebanese pound against the US dollar and other foreign currencies, many major depositors have rushed to withdraw their money in checks and purchase vacant and built-up properties thinking that, in doing so, they are saving their money and preserving their wealth after losing trust in banks. The real estate sector has thus seen an unprecedented boost in terms of sales and purchases, reaching 82,000 transactions. As for the declared value, it amounted to USD 14.4 billion (the real value may have been greater, i.e. an increase in value of 110% compared to 2019).
The following table shows the evolution of real estate sales and purchases during 2015-2020.
A table showing the evolution of real estate sales and purchases (2015-2020).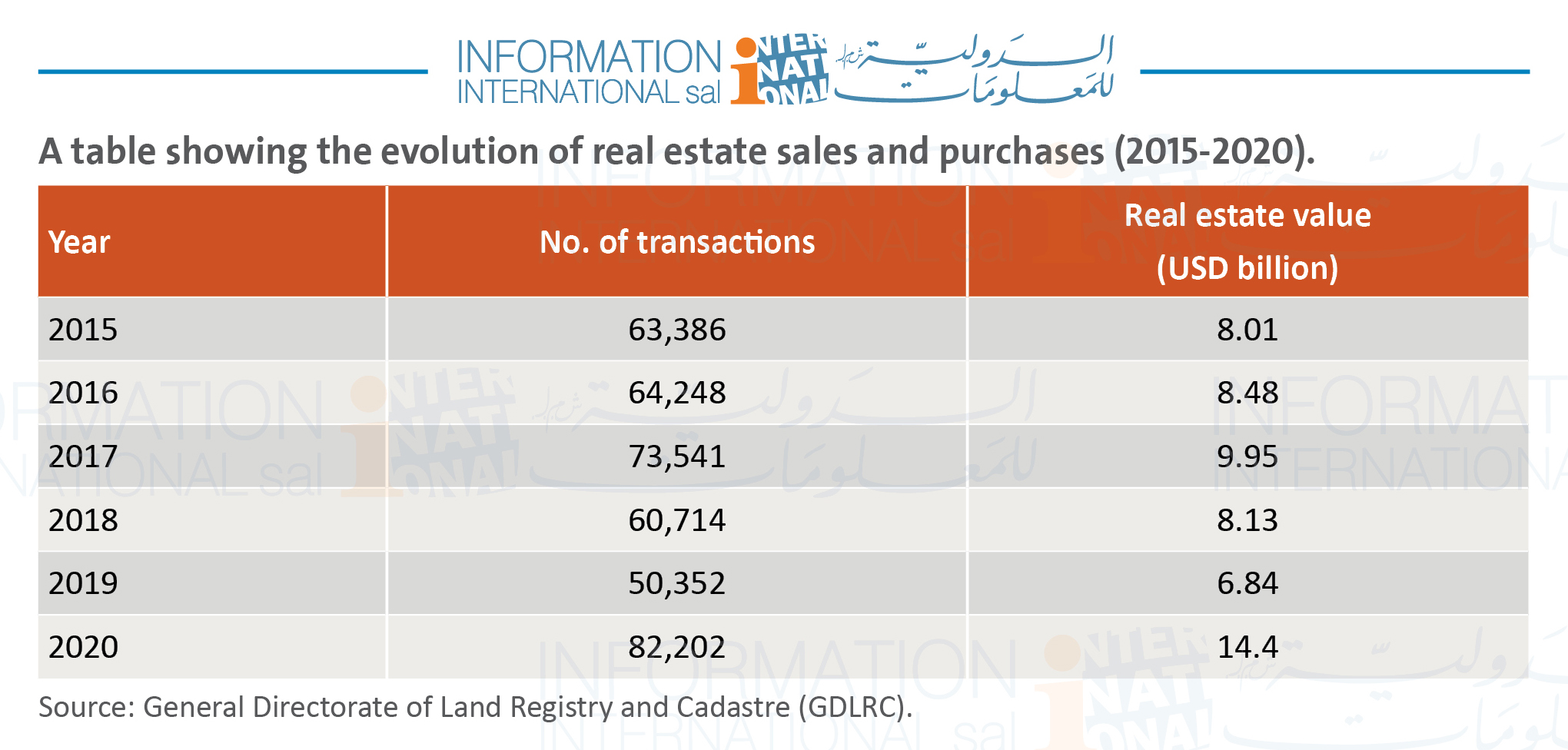 Source: General Directorate of Land Registry and Cadastre (GDLRC).
Note: Some of the properties have been purchased in previous years and are being registered now due to the devalued Lebanese pound and the reduced registration fees.