Lebanese banking sector: USD 22.1 billion of profits in 26 years (1993-2018)
As shown in the following table, the Lebanese banks have earned net profits of USD 22.1 billion during the period from 1993 to 2018. The profits rose from USD 63 million in 1993 to USD 2,050 million in 2018.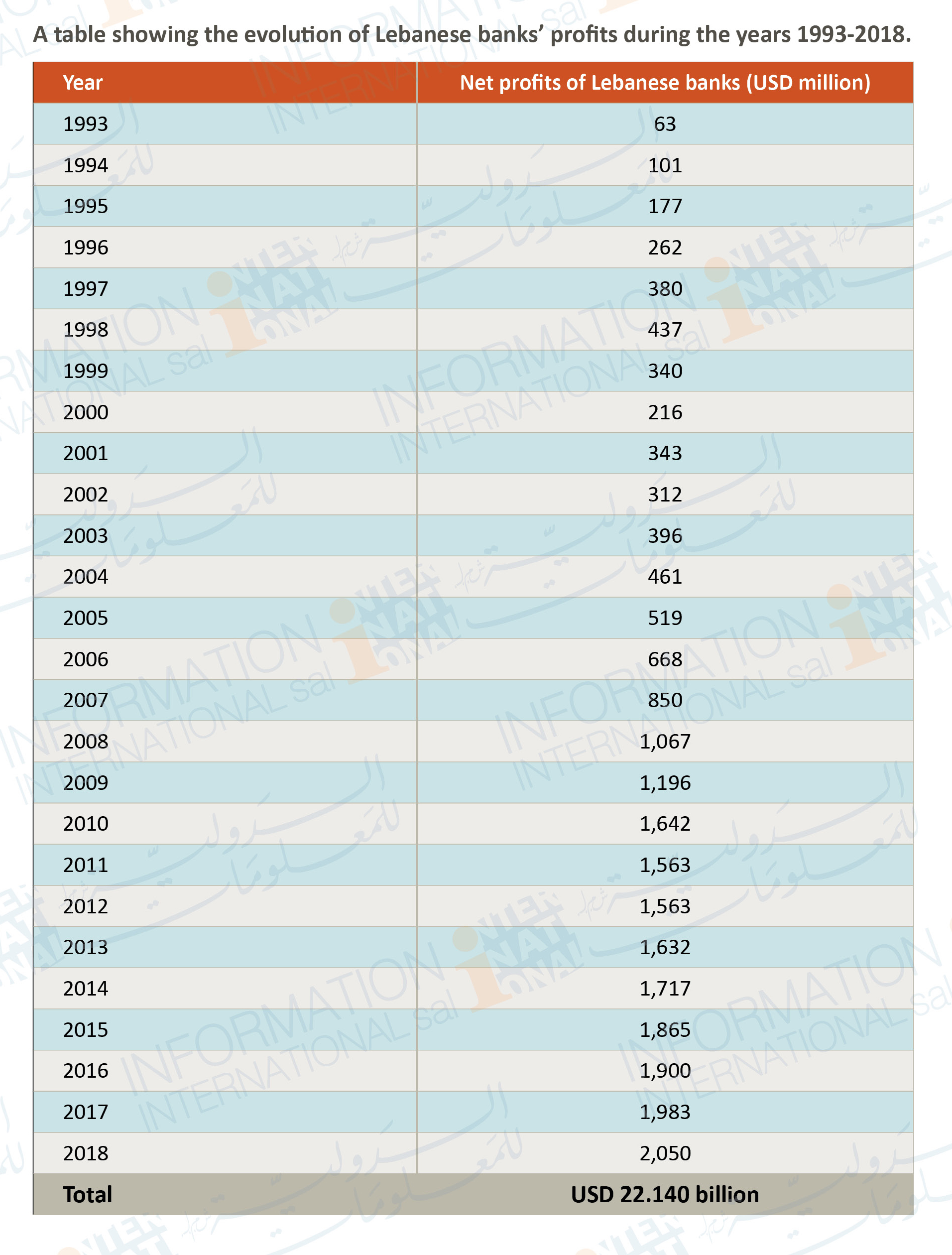 Source: Annual report of the Association of Banks in Lebanon (ABL).