​
Christians increased by 2.8%
Muslims increased by 19.2%
The new parliamentary elections Law No. 44 has divided Lebanon into 15 electoral districts, with one Qada'a representing one district or many Aqdiyah representing one district. Moreover, the voting system turned to be proportional, i.e. each list wins a number of seats and the number of votes it receives.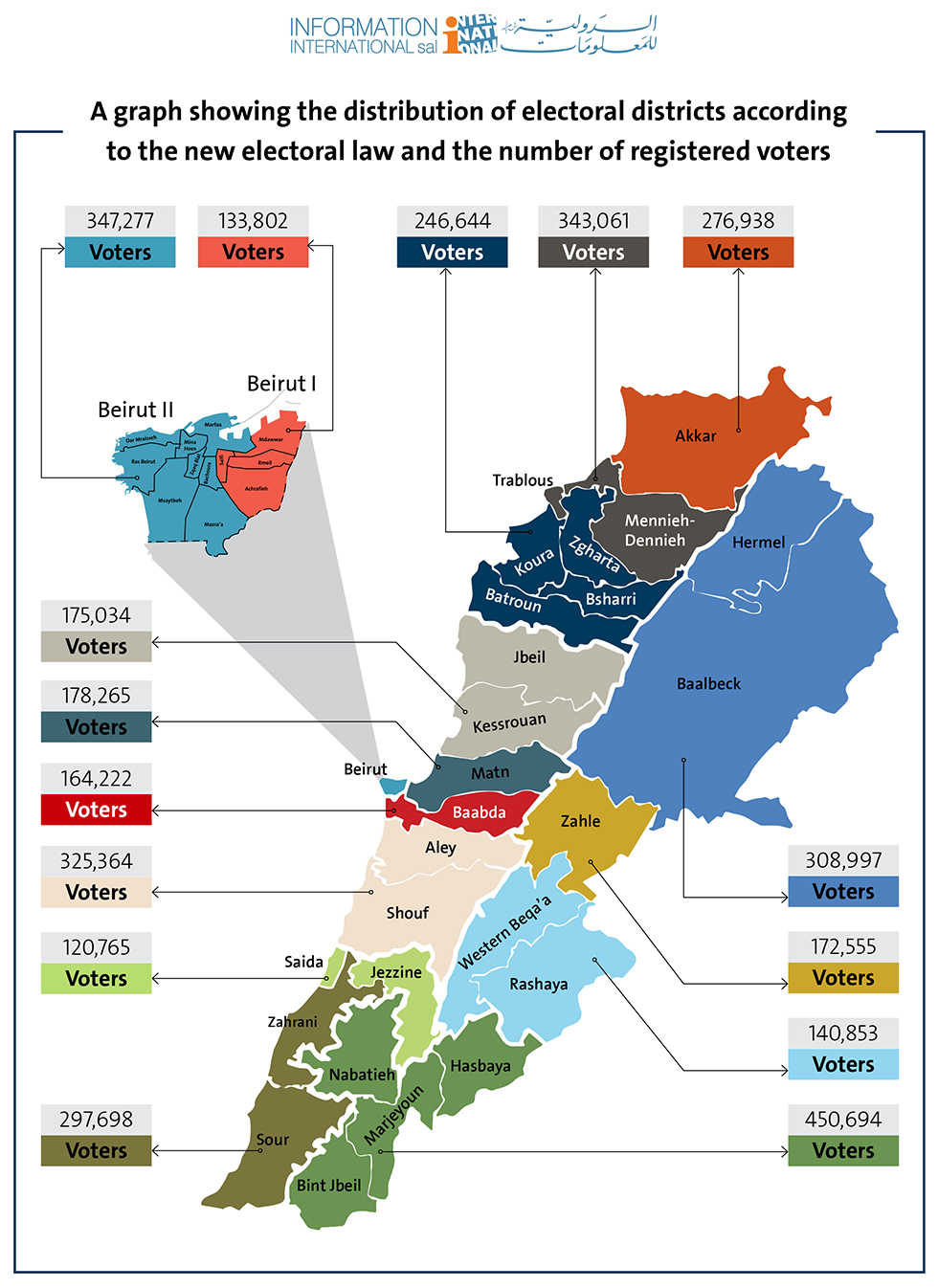 ​
Number of voters
The number of registered voters rose from 3,266,074 in 2009 elections to 3,682,159 in 2017, i.e. by 416,085 (12.7%). This percentage varied from one sect to another where the Alawite sect recorded the highest increase (38.9%) and the Christian Minorities the lowest, declining by 3.7%. The rate of increase was 19.2% among Muslims and 2.8% among Christians.
In 2009 elections, Muslim and Christian voters' number reached respectively 60.3% and 39.5%. It stood at 63.7% and 36.2 % in 2017.

What about Beirut I District? (To be continued)